Term paper writing service
We produce only original, one-of-a-kind term papers.
Affordable prices and discounts

On-time delivery before the deadline

Plagiarism-free original academic papers
How to Order Dissertation Writing
1. Provide details
Let us know your requirements and expectations
2. Get a writer
The best writer will be assigned to your order
3. Track the process
See the current status of your order in your account
4. Get amazing results
Check if all the requirements were met
Except for Term Papers, We Handle All Writing Assignments, Including:
When You Need a Custom Term Paper Writing Service that Really Delivers
And that's really the key, isn't it? When you need a term paper, you need a term paper writing service that is professional, that provides expert researchers and writers, and that produces only original, one-of-a-kind papers for each customer.
Finding the Right Custom Service
Think such a custom term paper writing service is easy to find? Think again. Among the thousands upon thousands of online writing services, there are surprisingly few that offer professional, custom products, produced by degreed experts in their content fields.
Most writing companies use ESL writers, often students in developing countries who will work for almost nothing. These writers access databases of pre-written papers and then try to re-write them. The result is usually disastrous – a term paper that cannot possibly be submitted to an instructor or college professor. You can spend hours, even days, trying to research online writing services. You can study their website content, look at reviews of them, and then keep moving on to the next one. Or, you can come straight to Essay Supply and find the help you need and the quality you deserve for what you pay. We are happy for you to check out our site, to read the reviews that have been written on trusted review sites, and to contact us with any questions you have. We have our own customer service agents to give you the answers you are seeking, 24 hours a day, 7 days a week. We don't even close on holidays.
Term Papers Take Time
We get your frustration. When you are assigned a term paper in almost every course you take, and most of them are due within the same timeframe (usually at the end of a semester), you are facing a huge burden at the same time that you are trying to begin your reviews for either mid-terms of finals.
And term papers take so many steps to complete – choosing a topic that relates to some major area of coursework study, refining that topic, conducting the research, coming up with a thesis statement, and then organizing all of that research into sub-topics for writing.
And you are not finished there. You still have to craft your outline, write the rough draft, revise it, and produce the final copy for submission.
Now multiply that process by four or five, which can be the number of term papers you will be writing each semester. It can be exhausting just thinking about it.
Which Term Papers Do You Want to Discard?
Take a look at the term papers that you currently face. Which ones are not in your major field of study? Which ones do not interest you? These are the papers that you can turn over to Essay Supply.
Just fill out an order form for each one, give us all of the details you can – topic, length, resource requirements, format, and any other unique elements. All of this information is sent to potential expert writers, so that they can make a bid that will be fair for them and for you.
You are in control of this entire process. You choose your writer; you speak directly with that writer; you approve of the final product or ask for revisions; and your money is not released until you say so.
So, are We the Best Term Paper Writing Service?
We think so. But we do not keep track of what other writing services do. Some of our customers tell us of "horror" stories when they used other services before finding us, and we know that this is a common problem.
We are only focused on what we offer our customers, and that keeps us plenty busy. We are always on the lookout for more qualified writers, and it takes time to screen them, check their credentials, and review their research and writing skills. We are also busy keeping our customer support department trained, up and ready to respond to any customer inquiry; and we are busy reviewing every single piece of writing before it is sent to a customer.
We also ask our customers for feedback, and we work hard to improve when they point out issues they have had. Our goal is to keep improving, to keep offering new products and services as educational coursework changes, and to make sure we have everything a customer may want or need.
Get your paper written by a professional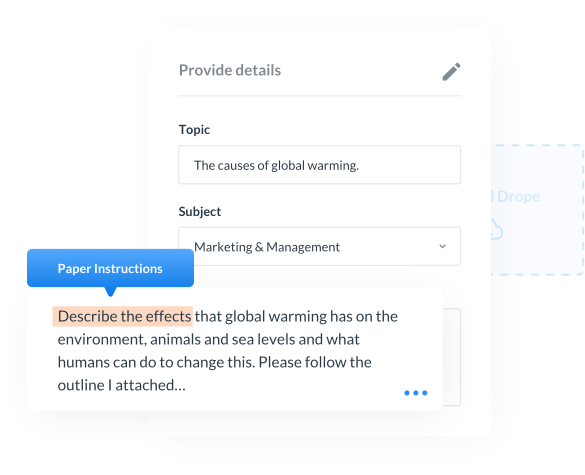 Frequently Asked Questions
Can you find an expert to write my term paper?
You've mastered a lot in your latest course. The term paper is your chance to show what you know. Unfortunately that's not always easy. Sometimes you need assistance from a professional who is a great writer, and subject matter expert. This is where we come in. We can match your order with a qualified expert to help you with your term paper.
Is your term paper writing service legal?
Yes, every service we offer is completely legal. What we offer you is academic assistance to help you improve your writing skills, and better understand your subject. Also, we work very hard to ensure that we always comply with widely accepted rules of business ethics.
How fast can you complete my term paper?
This depends on the length of your paper, the complexity of the subject matter, your grade level, and any additional requests you might make. Whenever possible, it is best to submit your order as quickly as possible. However we can handle urgent requests while still maintaining highest quality standards.
How much will the final term paper cost?
When you submit your order, you have the choice of allowing us to assign a writer, or accepting bids. If we assign a writer to you we will provide a price quote based on the number of pages you order. If you accept bids you may choose the bid that is priced to your liking. As for payment security, we use a third-party processor and never keep any financial information of any of our customers.
Can you guarantee no plagiarism?
Oh, yes. When your chosen writer completes your order, we check it for many things. We make sure that your guidelines have been followed; and we run a plagiarism scan before we allow delivery. And, if you are still not happy, you have the right to ask your writer for any revisions you want. Remember – your money is not released until you are satisfied.
Latest Blog Posts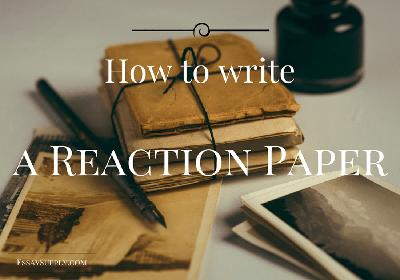 If you are in college there is a big chance that your English or other professors will eventually assign a reaction paper. Some call it a response paper and that is acceptable too. These types of papers are exactly what they sound like. You read an assigned text, watch a film or podcast, and give your response or reaction to that text.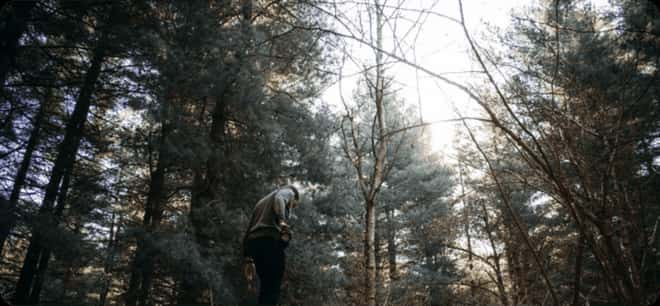 "What should I write in my dissertation introduction?" is a question we commonly get. Students who are completing their dissertations have a pretty clear idea of what the other chapters in their dissertations should include.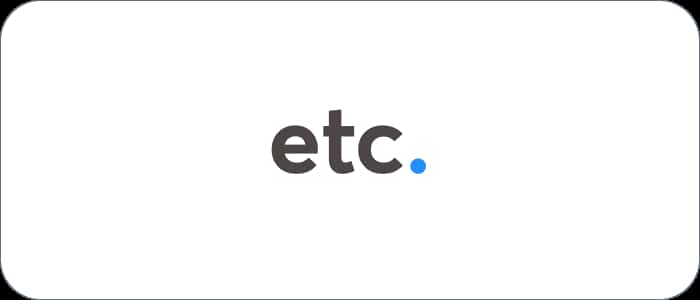 You probably know it better as "etc." you have read things that have used it; you have probably said it yourself. You may or may not have used it in your own assignment writing, but chances are you may not be using it correctly. One of the reasons is that how to use etc. is not taught in English grammar and composition classes.