How to Write a Good Thesis Statement: Using a Thesis Generator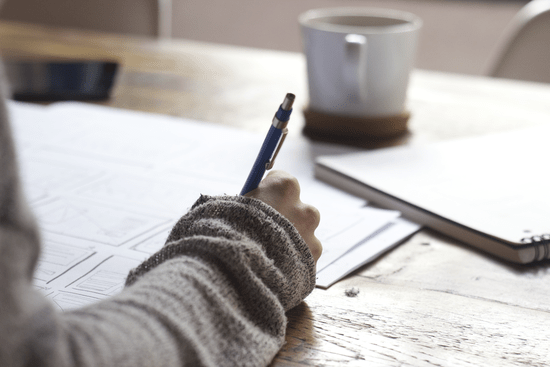 Thesis statements come in all shapes and sizes. For an essay or a research paper, they are a statement of the main point of the piece of writing.
For example, a thesis statement on the causes of the American Civil War might be: "While there were several specific causes of the Civil War, the overriding cause was the issues of the powers of the federal government vs. states' rights." The reader now knows that you are going to "prove" this main point in the body of your work.
For graduate students, who are looking at their theses and dissertations for a Master's or Ph.D., the thesis statement is usually housed in a research question or problem. And this research question becomes the "thesis statement" in any proposal, abstract, as well as the introduction and conclusion to their works.
How to Write a Good Thesis
There are several ways to get a good thesis statement. Here are some good tips:
1. Begin with a question. The answer to your question can become your thesis statement.
Example: What are the benefits of natural latex?
Answer: A major benefit of natural latex is that its botanical elements are anti-microbial.
Example: Why do some politicians deny climate science?
Answer: Most politicians who deny climate science are from states that are heavily dependent upon fossil fuels for their economies.
2. Correlate your thesis to the type of essay or paper you are writing. Are you teaching; are you going to compare and contrast; are you putting forth an argumentative point of view? The purpose of your piece will also determine the type of thesis statement you create.
Example of Compare and Contrast Essay Thesis: In reality, geeks and goths have a lot more in common than one might think.
Example of Argumentative Essay Thesis: The electoral college is outdated in our modern democracy.
3. Make certain that your thesis can be proved. You cannot develop a thesis statement until you have enough information on the topic. Whether that information comes from your own experience and knowledge, or you must do research for that information, be certain you have enough to develop a major point.
Free Thesis Statement Generators :
Writing Your Effective Thesis Statement
Here is what a good thesis statement does:
It makes some type of assertion. It is not just a fact. Facts are what you will use to back up your assertion
It may take a position – the thesis statement should state what that position is.
It will be the main idea that tells the reader what you plan to write about
It is debatable, if it is a persuasive essay or paper.
Even If the writing is expository, a narrative, or a book review in which a character analysis has been assigned, you will have a main idea or point to make.
You must also be sure that you are assertive in your thesis statement. You have no doubt, relative to what you point or opinion is. As well, keep your audience in mind as you form your thesis statement. Who are you writing for?
The thesis is a key component of your essay or paper. Because of this, it should be placed in the introductory paragraph, probably at the end. Generally, it will be a single sentence, but occasionally it is two – never more. And remember this: even a speech must have a thesis statement that is given to the audience very early on.
Get your paper written by a professional
If You are Struggling
If you are still not sure how to write a thesis for a research paper or essay, you should know that you can access a thesis statement generator online. If you "google" the term, you will actually get over 3 million results. Students find that using a thesis generator for research paper general areas can actually give them great ideas for topics. And reading through the statements that a generator creates actually gives students great examples of how they should be written.
While there is no single template for a thesis statement, they should all provide a synthesis of what follows. And, if you provide a topic to a thesis generator, you will get several options from which to choose. One or more of them could pique an interest and lead you to a research area that you hadn't thought of before.
An additional perk of some generators (even free ones) is that they will also provide an outline for a generated thesis. And this will give you a perfect road map for your research and writing.
When Thesis Statement Generators are Not Enough
Sometimes, an assigned topic is too complex; sometimes, it is just not of interest; sometimes an urgent deadline is a factor; and some students simply struggle with all types of writing. During these times, students will look for an college essay service that can provide more comprehensive help. Student have a variety of strengths and some challenges. But college does not discriminate among them, and the gen ed requirements will be in all content fields – scientific, literary, English comp, history, philosophy, and more. For students who are challenged, it helps to be able to say, "Can you help me write an essay," in any of these content fields and get an expert in the field to provide a great rhetorical piece.
No matter what the academic level – high school, university BA program, master or Ph.D. study, students may struggle with a variety of types of writing. Unfortunately, by the time students are in college, they are not receiving teaching in writing. It is assumed that they already have strong foundations and methodology to construct all types of writing, and with clear thesis statements. Unfortunately, this is not always the case.
The best advice? If you struggle with any aspects or types of writing – analytical, summaries, discussions, theoretical pieces, or any form of essay or research paper – get the help you need from professionals.