How To Create A Website Using WordPress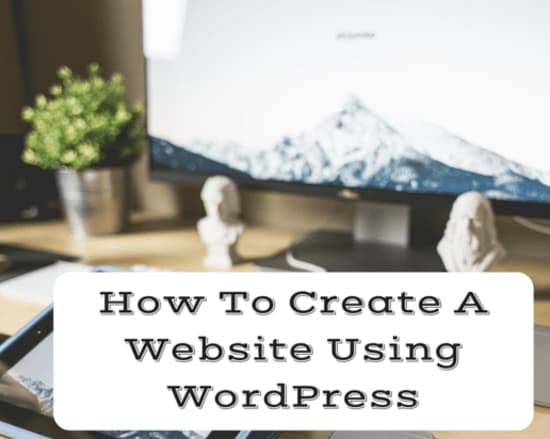 How to Create a Website Using WordPress
Not very long ago, the process of creating a website was quite complex. If you wanted a nice looking website where visitors would actually enjoy spending time, you had to master HTML, JavaScript, or other languages in order to build and launch a decent site. Your other option was to use an online website template. Unfortunately, the web sites generated using those were clunky and hard to navigate.
Now, there is another option. WordPress is a utility that allows people to create professional looking blogs and websites without having to master any technical skills. In fact, creating a WordPress website is quite simple. If you are willing to learn a few tips and techniques, you could potentially have your own website up and running in just a few hours.
First Things First: Get Signed Up
To start, go to the WordPress website and get signed up. You'll be able to set up a user account and choose password. You'll also be able to choose the name of your website. WordPress gives you two options. The first is free, and will look like this: www.yourwebsitename.wordpress.com. The other costs a nominal amount of money and looks like this: www.yourwebsitename.com. There are other more costly options if you want to set your website up as an e-commerce store.
Now, Take a Look Around WordPress
Once your profile has been created and you have selected your website name and title, take a look around your dashboard. This is where you will do all of the work required to keep your website up to date and running smoothly. If you cannot figure everything out, don't worry. WordPress has plenty of tutorials. You can also submit questions to a customer service agent, or use their forums to find answers.
Your theme is the thing that will give your website personality. If you are launching a personal or business website and you care about branding, it is very important to choose a theme that works for you. Remember though, you can customize themes by adding your own images and making other changes. These include custom images, fonts, adding your own titles and headers, and colors.
Get your paper written by a professional
With WordPress, you either write posts or you write pages. A post is like a blog post. When you publish a new post, that is what your visitors see, and your previous posts are pushed down the page. When you publish a page, that is appears in the same way a new page appears on a website. Remember that your website can have both posts and pages. For example, you may have a contact page, a home page, and a products page, but you may also have a blog page where you publish new posts. You can set up menus and navigation links to help your visitors find their way around your website.
PlugIns are nifty little utilities that you can use to make your WordPress website even better. PlugIns can be used to make your site load faster for visitors, help you manage user comments, publish your logo onto all of your pages, stream content from news feeds, and a variety of other helpful things. There are even plugins that will verify all of the links on your WordPress site so that you can fix any dead links and make sure the content that you link is still appropriate.
If you can set up a WordPress website, you can use it for many things. You could launch that small business, or you could simply set up a website to launch your personal brand or discuss your interests. As always, if you need help with web content (remember you can count on us for more than helping you buy college essays online), our writers will be happy to assist.