Secrets to a Successful Marketing Strategy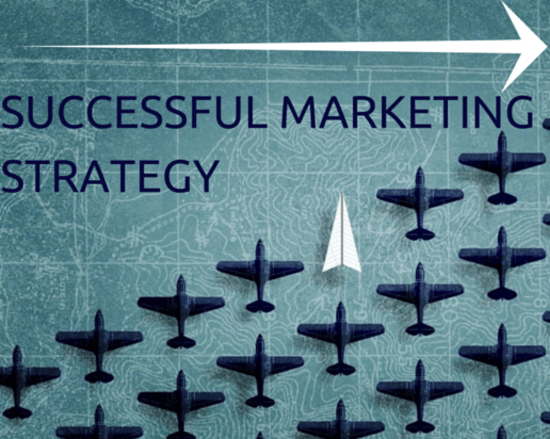 Secrets to a Successful Marketing Strategy
Marketing has only one goal – to get customers. Years ago, someone opened a business and advertised in the newspaper and on the radio. S/he put big signs in the windows advertising sales. Not a lot of that happens anymore, except for television advertising that that the big players can afford. Now, it's all about being found online, and being found everywhere online; it's about driving traffic to your website; it's about creating content that is wonderfully engaging; and it is about being all over social media. And the goal is conversions – whether that is capturing an email address for future marketing communication or, ultimately, getting someone to take a free trial or, ultimately make that purchase.
There's a Lot of Research Out There
People have been at this content marketing stuff for a long time now, and there are very sophisticated tools and strategies that you can take advantage of, if you want the right plan of action to spread your brand, generate traffic, and get those conversions. Use the strategies that the experts tell you are correct, and you will achieve your goals. Three big things should drive everything you do – spreading your brand, building relationships, and using analytics to target your market.
Spreading Your Brand
The web-based shopper has to know you exist. You can't just build a "killer" website and think these shoppers will come. You have to go to them, and you have to do this in smart ways. Here is what you must do at a minimum:
Get a blog. Get a great blog. This means that you have absolutely great content that people want to read and share with others. It means that the content you have will be noticed by search engines, so that your SEO rankings will rise. You can't just slap up a few posts each week. Those posts have to be engaging and compelling, written well, and give readers something they need or enjoy. If you do not have the time to maintain an absolutely extraordinary blog, then you need to contract with people to do this for you. Over time, the expense will more than pay for itself. If you don't know where to go for experts, you can begin with an online essay writing service that has real pros for copywriting. They are pretty reasonable and will see to it that your blog posts are absolutely stellar.
Get all over social media. Tell great stories about yourself and your team. Solve problems for people. Run contests; conduct surveys; offer special deals; offer free things with links to your website for them to get the great stuff you are offering. Give "teasers" to those great posts that are now on your blog to drive you targets to your site.
Remember – brand spreading is a long-term, gradual process. Be patient – if you do it right, it will happen!
Building Relationships
Shoppers today want to know who they are buying from – particularly Millennials who were responsible for $5 billion in Internet sales last year. Customers are not walking into your store and having conversations with you. They are finding you online, and building relationships are much harder. So, here is what has to be done:
Your blog and your social media pages need to tell your story and the stories of your team. Get lots of photos and videos up there that show you and your team at work and at play.
Take up a cause and show how committed you are to it. Offer to donate to that cause with each purchase; publicize you and your team participating in events sponsored by that cause. You can do something as simple as sponsor a child or two in a third world nation and post photos and updates; if you are local, find a local charity with which to become involved. Millennials want to do business with companies that take social responsibility seriously.
Feature your customers as much as possible – have a customer of the month. Have a contest and publicize the winners.
Using Analytics
Start with Google Analytics and then graduate to more sophisticated tools such as those offered by Crazy Egg. You know who your target market is. Now find out where they hang out online; find out when and from where visitors come to your site; learn about where they stay and when and where they bounce out; learn which devices they are using. All of this information should drive your site content, the CTA's you use, and the design of content for multiple devices. You can have a great website that really rocks on a PC, but if your targets are using tablets and phones, and you have not re-designed for those devices, you have lost them. If you don't have the time, hire this out. It's just too important!
The big takeaway if this: It takes time for a marketing strategy to work. If you are not seeing results in a week or two, do not "jump ship." It takes months, and progress is gradual.