How to Write a College Application Essay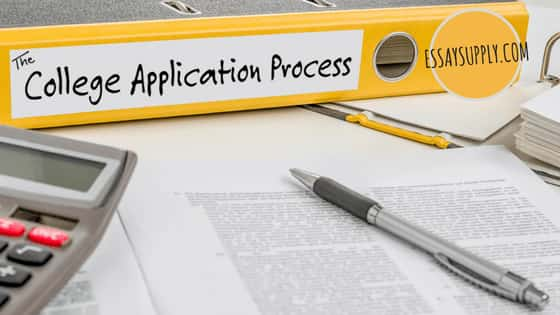 College application time can be stressful for both students and their parents. There are so many things to juggle. Students have to study for the SAT, JLPT, or ACT, sometimes both. There are applications to fill out, and scholarships to pursue. Then there are the campus visits, sessions with guidance counselors, and nervous trips to the mailbox in hopes of gaining admission to a great school. For many students, successful completion of the college application process involves writing a killer admissions essay.
That's a challenging task to take on by yourself. However, if you want placement in the best schools, it is also necessary. If you are preparing to apply to schools, we can help you learn how to write a college essay that can help guarantee your acceptance into a great program at an amazing school.
The Importance of Good College Entrance Essays
Imagine that you are in charge of admissions into an honors program at a very sought after university. There are thousands of students who want to gain entry into your school. You receive many applications from great students. You narrow those down to the best of the best. Now, how do you compare each app and pick the winning students? If you go by grades and activities, it is still difficult to make a choice. These are all students who make excellent grades, who are active in their schools and have impressive test scores. The application essay is the tiebreaker. It helps schools to identify students who will be a perfect fit.
How to Write The Perfect College Essay: Choosing a Great Topic
Before we dig any deeper into how to write a college essay for an application, you need to gather a bit of information. Specifically, which type of an essay should you write. Your first step is to look at your application paperwork. You need to know if the college you are pursuing uses the common application. If it does, you will be writing an application essay based upon one of the common application essay prompts. While you may be frustrated that you don't get to write on any topic you want, you can still share a lot of your personal story if you are creative.
If your school does not use the common application, you can take this as an opportunity to select a topic that allows you to introduce yourself and discuss your values and accomplishments. Just remember that you are not writing an autobiography or memoir. An effective paper will highlight your personality and show that you are a great fit for that school.
If you are free to pick your own topic, you have many choices. You could write about a single experience that you feel had a great impact on you. Another option is to detail a few different experiences that are examples of your showing characteristics that you believe are valuable to the school where you are applying. Just remember that your narrative should be sincere. Don't try to create a persona that does not exist.
How to Write a Good College Essay: The Introduction
As with any other paper, you need to open with a great hook. You only have a few words to get compelling. The key is having a few traits you want to highlight. For example, perhaps you want to write a persuasive paper showing that you have leadership skills, are passionate about community service, and are capable of handling an academically rigorous level of courses. The rest of your essay will cover why the statements in your introduction are true.
How to Write a Good College Essay: Steps For Writing The Body
This is the meat of your essay. It is your chance to make a statement about yourself. Before you start, take some time to learn about your school. Review everything you can find. What are the school's values? Do they have a mission statement? Who is the average student who gets into the school? What traits do they exemplify? Do a bit of research. You may be able to find examples of essays from other applicants. Ask yourself this question. 'What can I tell this school about myself that will make me stand out, and prove that I belong here.'
Get your paper written by a professional
How to Write a College Application Essay: The Conclusion
Every word in your conclusion should tie everything together. Your essay is an argumentative one sharing autobiographical information to outline your best characteristics. It should only be a paragraph or so but should tie all of the claims you made in the rest of your paper together.
How to Write a College Application Essay: Other Tips
This is such a challenging assignment for so many students. Forget about those guides for dummies. Instead, check out these other tips.
If you have a friend or family member who has gotten into a great school ask them for a sample essay.
Get creative with your topic ideas. For example, is there a book that changed your life? Did you grow up in a household where English was not spoken?
Pay attention to spelling and grammar mistakes, but don't worry too much about format. Unless it is specified, you shouldn't have to worry about whether or not your essay needs to use APA or MLA style citations. Just write sincerely and accurately.
Get help if you need it. Contact us anytime and place an order. Just say 'Write my application essay!' and we will be there for you.
We Can Help With All of Your Admissions Needs
We do more than college entrance essays. We can also help with scholarship essays and personal statements. Our goal is to help you get into a great school and help you pay for it. We even help graduate students as well as transfer students. While you are considering the application process, take some time to research scholarships that may be available to you. Then, remember that many ask you to write an essay. It's a lot of work, but winning a couple of scholarships can really open up your options when it comes to choosing schools that you can afford.
Conclusion
It's time to prove that you are the ideal student for the school of your dreams. With careful planning and good writing, your application essay can be a true asset to your application pamphlets. Be sincere, show off the traits your school is interested in, and ask for help if you need it. We are here to help at any stage of the college admissions process.