A Simple Guide on How to Write a Rhetorical Analysis Essay Worth A+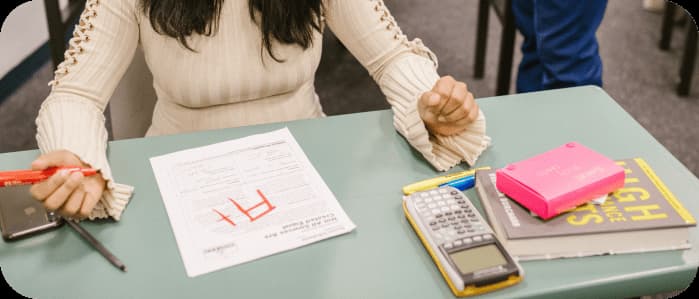 Academic writing is always a challenge. But, when you finally start feeling like you have mastered the art of writing college essays, you get assigned with a rhetorical analysis essay and it all starts over.
This type of essay might be one of the most confusing and complicated papers you will be facing in college. But, since you can't avoid dealing with it, you have to learn how to do it right. And that's where our guide will be your best assistant!
From this guide, you will learn:
What a rhetorical analysis essay is

What common rhetorical analysis strategies there are

How to format such paper

How to write a rhetorical analysis essay

Expert tips, tricks, and examples for ensuring the highest grade
After reading our guide, you will be able to handle your task with ease and get a deserved high grade. We will tell you how to impress even the most demanding professor! So, let's get to it.
Rhetorical Analysis Essay: Definition, Purpose, Sample Prompt, and Rhetorical Analysis Strategies
Before we get to the core point, it is vital that you understand what is the purpose of this task. So, let us start with a definition of a rhetorical analysis essay.
Being assigned to write a rhetorical analysis paper can make you feel rather overwhelmed. And, the truth is that it is totally natural since this type of work is much different from all the other types of essays. In a nutshell, a rhetorical analysis essay is a concise piece of writing that analyzes how well the author of a particular literary piece communicated his ideas and achieved the stated goals or purposes of writing.
Still not so clear? Now, look at this - we all know that every piece of literature, regardless of its genre, follows a specific purpose. Most often, the purpose is to persuade, inform, or entertain the audience. You should also know that there are multiple rhetorical and literary strategies and devices that help writers attain their purposes. And this is what you will be dealing with when working on this type of paper. You are going to define the author's ideas and purpose. Then you will analyze the author's methods and strategies, and then measure how successful he was in entertaining, persuading, or informing his readers.
Rhetorical Analysis Essay Prompt
As a rule, when professors assign students to write a rhetorical analysis essay, they also provide a very clear and detailed prompt that explains the task.
A standard prompt will look similar to this:
"Write 2-3 pages of a rhetorical analysis on [assigned text]. In the essay, you are expected to complete several two key tasks: (1) sum up the core claim/purpose/argument presented in the text and (2) provide a clear explanation of how this claim, purpose, or argument was put together.
While reading and analyzing the assigned text, pay attention to how the author uses:
Evidence, examples, and reasoning to back up their key ideas

Rhetorical strategies

Other stylistic and/or persuasive elements"
Pro Tip: To get the best results and earn a high grade, be sure to carefully read and analyze the prompt you were given. The better you get the task and purpose of your writing, the better you can handle it.
Rhetorical Analysis Strategies
As you can see from the sample essay prompt, one of the things you will need to consider while reading the text is rhetorical analysis strategies (also called rhetorical devices). But, what are those?
Basically, there are three different strategies:
Ethos - in a nutshell, this rhetorical device is used to establish the author's credibility. For example, clear use of this strategy for persuasion is when the author of a piece has proven expertise in a particular field.

Pathos - this device is used to persuade readers of something through appealing to their emotions (e.g. eliciting the right feelings in them). Some examples of the use of this strategy can be metaphors, storytelling, personal anecdotes, etc.

Logos - the last rhetorical analysis strategy, logos, is purely logical and implies persuading the readers through bare facts, statistics, numbers, critical thinking, or other pieces of data that can't be denied.
So, these are the three rhetorical devices you should be seeking in the assigned text and analyzing in your essay. Your main task will be to determine how well the author has used each of them.
Rhetorical Analysis Essay Format
Now that you know the definition and purpose of this type of academic work, you are probably wondering how to write it. Let's start by defining the format.
Typically, a rhetorical analysis essay is between 2 to 3 pages long. It is structured similarly to other types of papers. Basically, it should consist of three core parts - an intro that states your thesis, a body that provides the analysis of the assigned text, and a conclusion that wraps everything up giving a sense of closure.
Apart from these basic points, there are no strict formatting rules. In some cases, a professor may ask you to stick to specific writing guidelines. If not, here are a few general rules to keep in mind:
Set margins on all sides to 1-inch

Use 12-point font

Give preference to standard, readable fonts like Arial, Times New Roman, etc.

Double-spacing
These are the basics that work for most types of essays, including a rhetorical analysis essay.
Rhetorical Analysis Essay Outline
If you want to get a top-notch essay, you need to ensure that it doesn't only have relevant and high-quality content, but also follows a proper structure. That's why it is vital to make an outline.
Just like formatting, the structure of a rhetorical analysis essay isn't at all different from other essays. Typically, it consists of five paragraphs, which means one for introduction, three for the main body, and one for conclusion.
Here is a good example of a basic outline:
Intro

Rhetorical Précis (info about the text you are analyzing, including the author's name, date, and title)

Thesis statement

Main Body (structure of every paragraph)

Main idea (only one per paragraph)

An example or argument that supports the idea

A discussion of how the provided argument or example supports the idea

Transition to the next paragraph

Conclusion

Restatement of the thesis statement

A quick summary of the core ideas and examples from body paragraphs

A conclusion that explains how the author's strategies and devices helped (or held back) him from conveying his ideas and meeting the purpose of writing
How to Write a Rhetorical Analysis Essay from Scratch
If you were assigned to write this kind of essay but have no idea where to start, we are here to give you a helping hand!
Here is how to write a rhetorical analysis essay in 5 simple steps:
1. Analyze the Assigned Text
In most cases, you will be assigned to write a rhetorical analysis essay on a specific literary piece. If that's your case, your first step is to read and analyze the assigned text. In some rare cases, you may have to choose the text you will be analyzing yourself.
To analyze the text, you basically need to ask a number of questions, including:
What purpose and goal did the author have?

Does the text focus on a sole argument or discusses a wide range of topics?

What is the author's tone (e.g. personal, sympathetic, authoritative, etc.)

Who is the intended audience for this text?

What kinds of examples, evidence, and facts does the author use?
Once you answer all these questions, you will have a clear understanding of all the strategies and devices the author used and will be able to go to step 2.
2. Make an Outline
Once you have a clear understanding of the text, its purpose, and the author's techniques, write down your key ideas and organize them in a detailed outline. Don't skip this step. Outlining may seem like a waste of time, but it actually saves lots of time during the writing stage and helps to ensure a logical and consistent flow of information in an essay.
3. Write a Great Introduction
Like any other academic paper, a rhetorical analysis essay needs a catchy introduction that presents the main topic to the readers and, at the same time, grabs their attention. Your intro should explain what you will be analyzing, deliver some background info, and, most importantly, make a clear thesis statement.
4. Write Your Body Paragraphs
In each body paragraph, you should discuss a single element of the text and explain how it did or didn't help the author to convey his point. You will also need to provide examples to support your claims.
5. Make a Logical Conclusion
Lastly, you need to recap your main points and thesis in a conclusion and give a final assessment of the author's work.
That's it. Now, you know how to write a rhetorical analysis essay step by step. Once your paper is ready, all that is left is to proofread and edit it, and then you can submit it to your professor and get a deserved high grade. Good luck!