5 Halloween Party Ideas for Students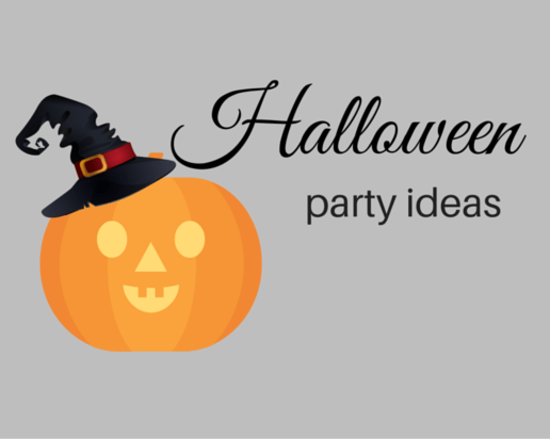 5 Halloween Party Ideas for Students
Halloween is the best time of year! Wouldn't it be great if we could turn Thanksgiving into Halloween 2.0? What better idea is there than to throw a great Halloween party for your friends. That's right! We aren't just here to help students who ask 'help me write my paper'. We're also here to help students have as much fun as possible. Check out these great Halloween Party Ideas for students!
1. Throw a Geeky Theme Party
Are you and your friends part of any fun yet geeky fandoms? Embrace your inner nerd and throw a themed Halloween party. All you have to do is pick something you love and build a party around it. Harry Potter, Doctor Who, Minions, My Little Pony, Steven Universe, Orange is the New Black, The Walking Dead, and Supernatural are all sure to be popular themes this year.
2. Send Your Friends Out on a Halloween Scavenger Hunt
Have fun creating a list of Halloween themed items for your friends to find and spooky tasks for them to complete. Just be sure to keep things on the right side of the law. If you aren't sure about what to add to your list, here are few suggestions:
Take a selfie in a grave yard
Buy a can of pumpkin flavored beer
Call a local radio station and get them to play a fun Halloween song
Find the most elaborately decorated yard in town
Get your picture taken with somebody in a costume
Another option is to turn your scavenger hunt into a treasure hunt. In this version, you give party goers a list of clues and puzzles. As they solve each one, it gets them closer and closer to the grand prize.
Get your paper written by a professional
3. Murder Mystery Dinner
You'll need a few friends to serve as actors in order to pull this off, but if you plan things right, your guests will never forget the great party that you threw. You'll need to think of a crime, and assign roles to victims, perpetrators, and witnesses. Throw together a great meal, and then see which of your friends is the best detective.
4. Movie Marathon
The beauty of this party idea is that it is so versatile. If you are looking for a last minute Haloween party idea, this is perfect. All you need is a decent TV set, some DVDs, and a few snacks. You can get your party going in just a couple of hours. If you want to put together something a bit more elaborate, you can fix some Haloween themed snacks, decorate your place, and carefully select movies based on a theme. Maybe a marathon of zombie movies, some foreign horror films, or some campy monster movies from the 1950s?
5. Have a Costume Contest
Have a costume contest, but don't make it too easy for your guests. After all, anybody can buy a great costume. Consider instituting a rule that all costumes must be homemade. If you want to make sure that everybody is a winner, why not create a few categories...
Strangest Costume
Best Costume Based on an Internet Meme
Best Literary Character
Geekiest Costume
Sexiest Costume
Spookiest Costume
Costume that was Most Likely Designed by an Engineering Student
The Clearly Last Minute Costume Award