The Creative Person's Toolbox: 7 Must Have Gadgets For All Occasions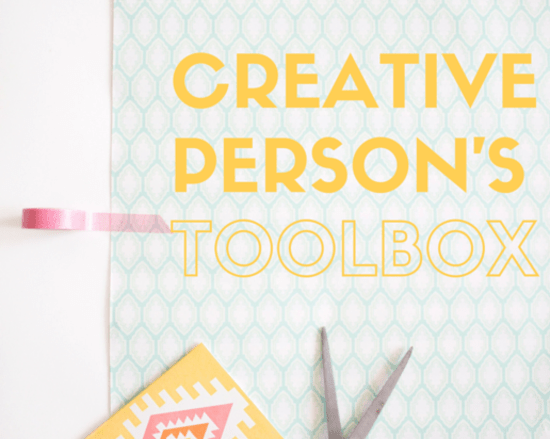 The Creative Person's Toolbox
It's almost time to make wish list for the upcoming holidays! Why not ask for a few new gadgets to help boost your creativity. There are hundreds of gadgets both fun and practical that are perfect for designers and other creative professionals. Here are 7 that we think everybody must have this year. Enjoy reading our list, and we hope that you find at least a few nifty gadgets to add to your collection.
If you are like most creative types, you go through a dozen or more sketchbooks in the space of a year. You use your sketchbooks for drawing, pastels, and other projects; sketching out designs; and even as an impromptu notepad. Invest in a few of these environmentally friendly sketchbooks, made from recycled leather and industrial waste, and you can make up for the amount of paper you burn through each year.
This is a day planner that has been designed with the creative professional or student in mind. The planner provides space for daily to do lists and schedules, Prompts to help improve efficiency and prioritize your tasks, and even daily inspirational quotes. There's even a place to put reminders about due dates and payments. This is perfect for those who prefer an in hand organizer over one that they access online.
Forget plain white or ivory stationary sets. Add some color to your correspondence with envelopes, stickers, and letterhead stationary in coordinated color sets. Because this stationary comes from the company that is known for it's ability to blend and produce amazing colors, and to create amazing schemes using these colors, you know that your stationary set will be absolutely gorgeous.
The IOSafe 214 is a fire proof data storage device that also acts as cloud storage. Any data stored on the device can be accessed by any authorized user with an internet enabled device. This is a perfect device for graphic designers to store important projects in a safe and secure manner.
Get your paper written by a professional
5. Environmentally Friendly USB Drives
This is a credit card sized four pack of USB drives made of recycled materials. To use one, you simply tear it away from the card. These are cheap enough to use for yourself, or to share with a friend who needs to quickly save some data. Each individual drive ranges in size from 1 to 16 gigabytes. The larger sizes are perfect for storing visual data.
6. Laptop Stand
This simple and sleekly designed laptop stand is a simple wedge that provides air space below your to prevent overheating. It also tilts your device slightly to provide a better typing experience.
Take your art to the streets with this awesome guide. The author provides you with instructions and project ideas so that you can 'bomb' the world around you with your creative efforts.
Let us know what you think. Are there any additions you would make to this list?